Visa has developed instalment solutions
Visa has released capabilities on Visa Developer Portal to allow clients to develop and pilot instalment experiences to offer to their customers.*
*Availability is subject to factors outside of Visa's control, including participation by issuers, acquirers and merchants.
Introduction to instalment payments
'Instalment payments' (instalments) refers to the option to pay for purchases over time by dividing the purchase amount into smaller equal payments. Consumers will typically use instalments to buy medium and large-ticket items (e.g., electronics, furniture). But in some markets, they may even use them to make everyday purchases (e.g., groceries, retail). So, what's the key benefit for consumers with instalments? They get to spread their purchases, including transparent fees, into periodic (usually monthly) repayment amounts.
The following example shows how instalment payments work for a large-ticket purchase of $800 paid for over 4 months, 0% fees: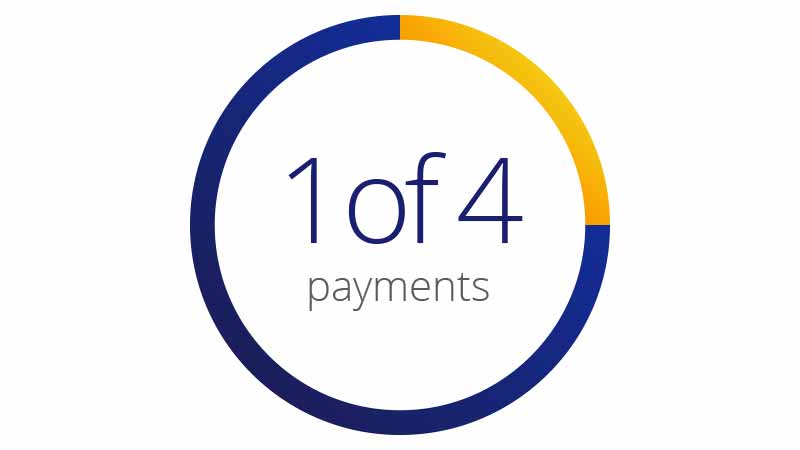 Paid $200
First instalment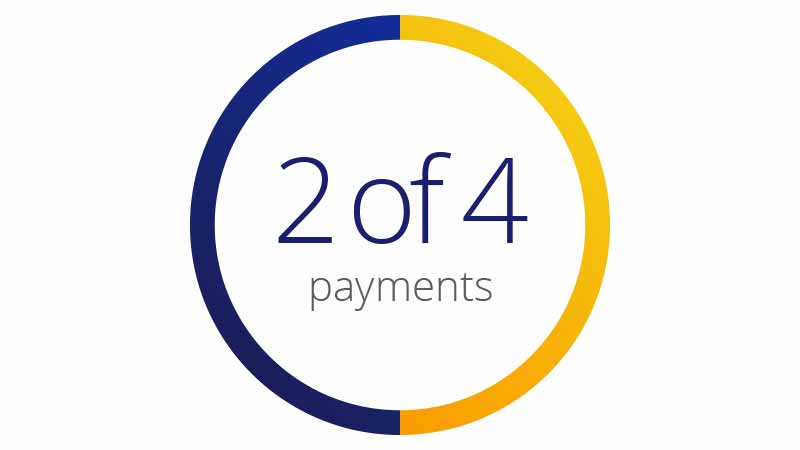 Paid $200
Second instalment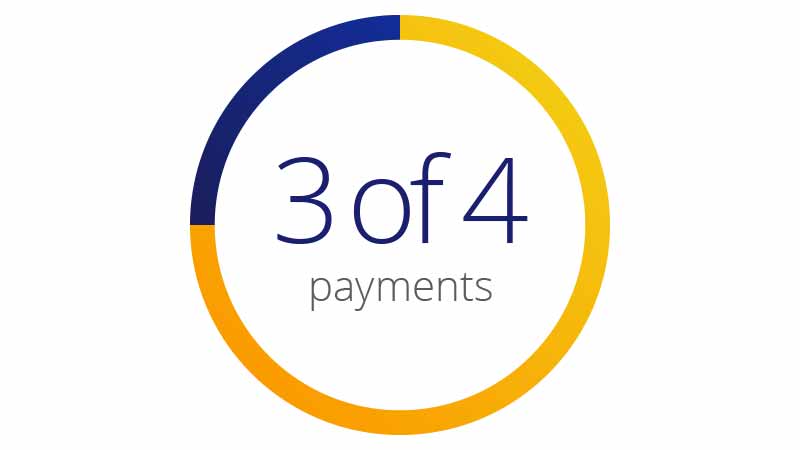 Paid $200
Third instalment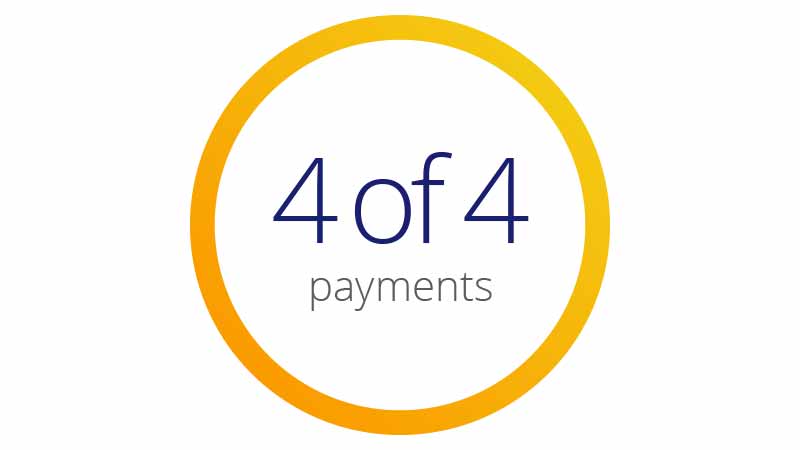 Paid $200
Fourth instalment
Common instalment payments models
There are two primary models in the global instalment payments landscape: During Purchase and Post-Purchase. These models differ by when the consumer is offered instalments, who presents the instalment payments plan and who pays for the cost of providing credit.*
*Financial institutions are solely responsible for their own instalments programmes.
Consumer prompted at merchant check out to pay in instalments


Consumer converts a recent card transaction into instalments
Create plan
API for issuers to create instalment plans. Issuers to define plan attributes such as:
Duration of instalment loan
Participating merchant and cards
Interest and fees
Check eligibility
API for acquirers, technology platforms and merchant to look up eligible instalment plan(s) for an instalment transaction. Merchant can display eligible instalment plans and costs to a cardholder during purchases.
Example: 6-month instalment plan for all Visa Signature cards from Bank A at home appliance shops
Select plan
API for merchant to confirm the cardholder selected instalment plan for a given transaction.
Convert plan
API for issuers to convert the original transaction into an instalment plan.
Schedule plan
API for issuers to schedule payments of instalment transactions. The service will look up cardholder status and calculate monthly instalment payments due, so that issuers can manage general ledger and post to cardholder statement correctly.
Visa's instalment solution can provide benefits to all parties in the ecosystem
Note: depicts conceptual vision in development; features, functionality and availability are subject to change. Issuer is solely responsible for its own instalments programme.
Instalments are a large and growing opportunity
Globally, instalments represented $1.6 trillion in market value in 2020. And it's growing quickly – up 5% YoY. In contrast, credit card expenditure declined by 4% globally.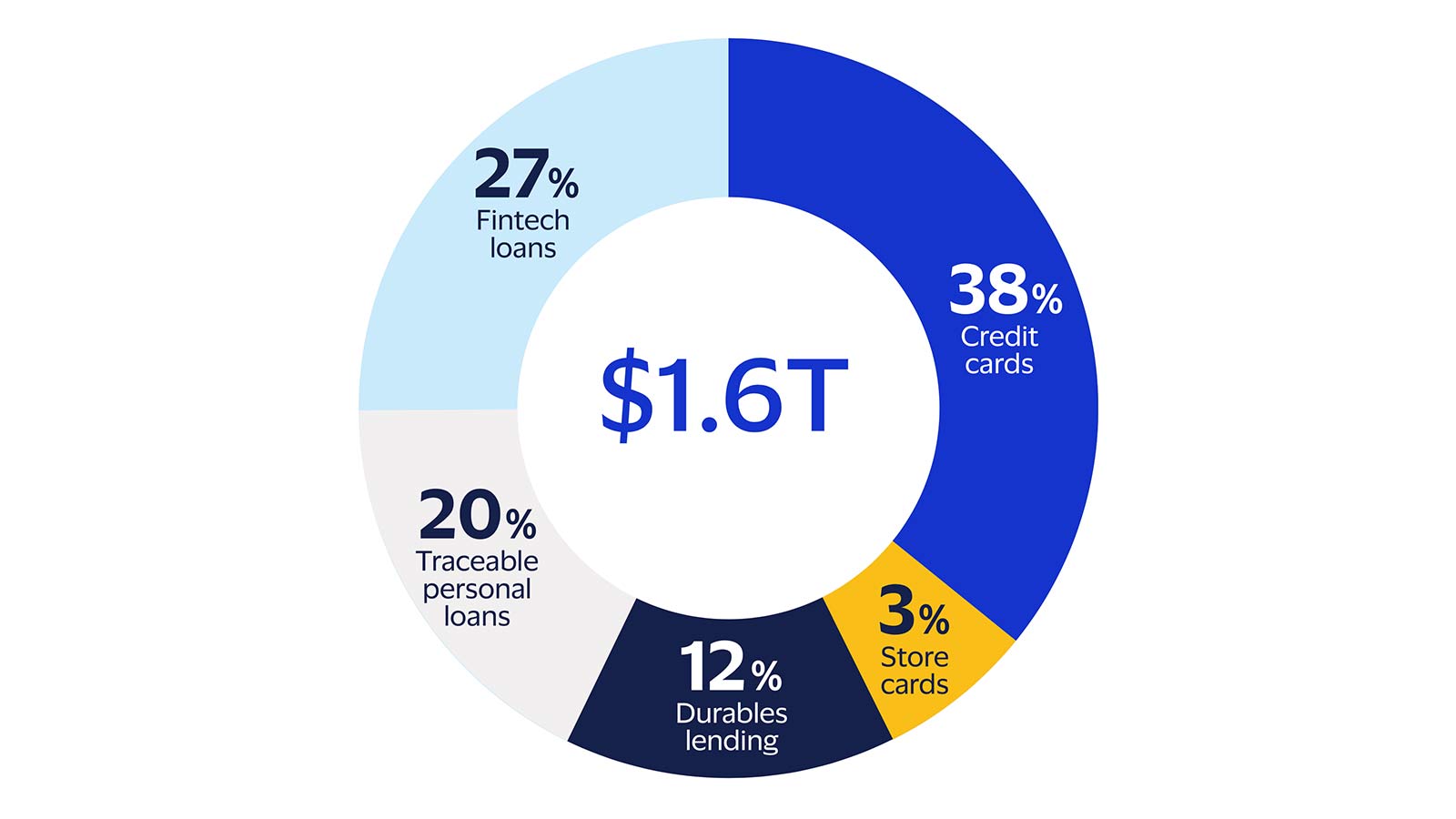 Global instalments market size
Note: 2020 global instalments market size ($1.6 trillion) excludes $1.02 trillion in untraceable instalments volume (e.g., "debt consolidation"). Growth in global instalments and credit cards shown as year-over-year increase in payments volume in 2019 vs 2018.

Source: Visa-commissioned study performed by Euromonitor September 2021